The
Context
You're always up for a challenge. You've been around the block a few times (in the best of ways of course) and you're a marketer through and through. After some research, you've found that there's a slew of more powerful tools out there specifically made for the likes of you. Hence, you've been wondering as of late and have come to this crossroad:
How can I put my experience to better use?
How can I automate?
How can I evolve?
How can I amplify?
Keep reading and we'll answer these questions for you.
Billable hours are wonderful. Finishing up the scope of a project is a very satisfying feeling, but as you know, sometimes there is feast and sometimes there is famine. So, how do you go about creating steady, consistent, and perhaps most importantly, hassle-free revenue?
It doesn't matter if you're a one-person team, or have a few trusted freelancers working with you to get through your workload, throughout your many varied projects, you've generated some valuable intellectual property (IP). So, why not utilize it?
The campaign and
ActiveCampaign features used to achieve it
Practice what your preach: how you can plan to get more users
Big goals require big changes gets thrown around a lot these days when implementing a new marketing strategy or initiative. Some marketers are a bit reluctant to get big changes done because they are "hesitant" aka scared: scared of losing traffic, having a worse conversion rate, etc.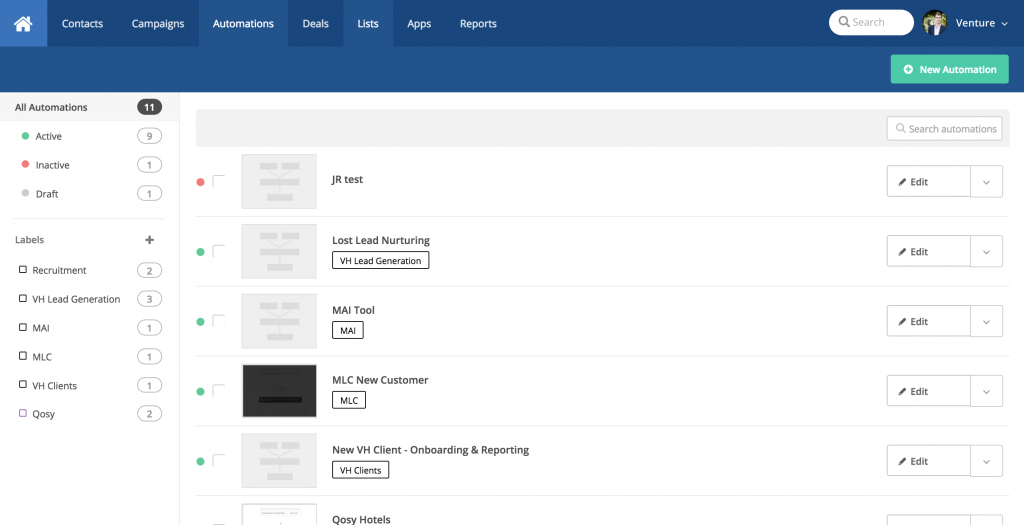 However, without change there can not be improvement. Not to mention, if something does not go as planned, at least you can learn in the process.
It's time to start applying that same recipe to your business, so here's a hypothetical example for you: all of us have delayed the idea of creating a new landing page for your services for a while with excuses like 'they (my potential clients) already know my page, they won't remember who is behind the website, they already know my product. But we all know that if we want more people to know about our tools and services, we should focus more on reselling the platform properly. Like if the product was your own product. Become your own client.
The
output
By changing the perspective in which you see reselling as a marketing tool or platform and not something offered on top of your traditional services, most see how one can build from the ground up a passive income business that consistently brings in a 4-figure income.
In addition most resellers noticed a relief in their work-load. Passing from working on 'bill-per-the-hour' projects to subscriptions, no matter if your users use the tool or not, resulted in more time to do other stuff theyenjoy more than their "work."