Free Internship Certificate Program
Our free online internship certificate program is designed to help you enhance your technical and non-technical concepts by combining theoretical knowledge with practical experience to handle complicated situations.
This is a fantastic chance for prospective individuals who do not have access to reputable firms where they can begin their careers as interns and gain experience in the competitive corporate world. Candidates will gain comprehensive practical experience in a certain skill through our Free Online Internship.
Engineering, Polytechnic, and Management students pursuing courses such as Computer Science, IT, Electronics, Mechanical, Civil, Electrical Engineering, and Management such as MBA, BBA, etc. can participate in a free online internship with a credential from Jaseir Technologies Pvt LTD.
Jaseir Technologies Pvt LTD Technology also gives pass-outs and career seekers a free online internship.
The following are some of the advantages of free online internship programmes:
Obtain useful work experience:  One of the most essential advantages of online internships is the hands-on work experience that interns gain during their Free Online Internship. This is something that cannot be obtained in a classroom setting, making it one of the most valuable benefits of online internships.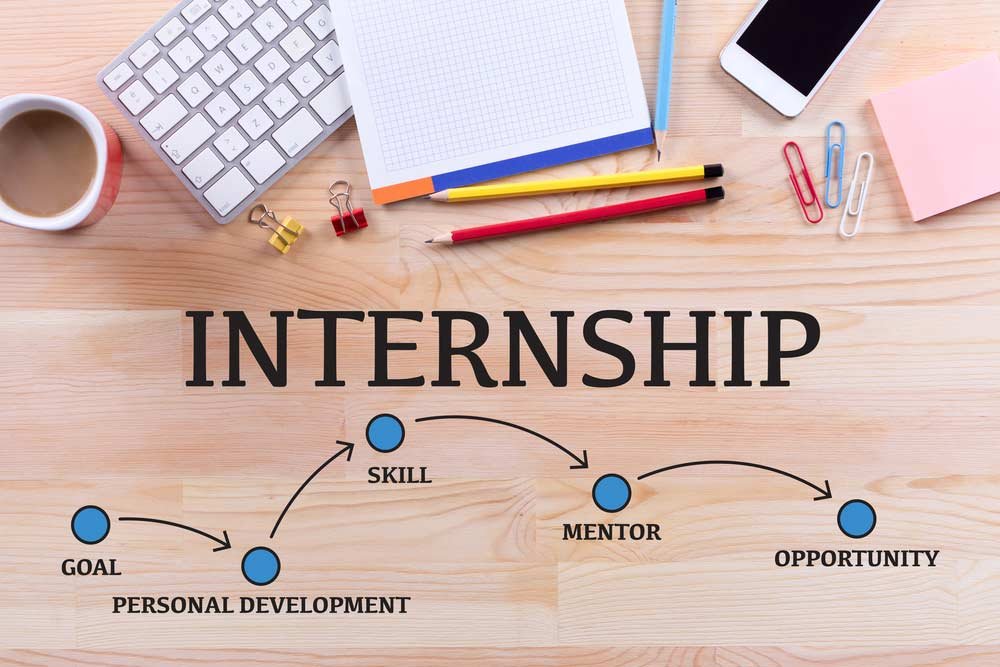 Consider a job path:  Exploring other educational subjects is a crucial part of the college experience, and internships are a terrific opportunity for students to become well-versed in the topic of their choice. While in college, students can participate in a Free Online Internship with Certificate programmes to gain experience in their selected field and determine if it is right for them.
Make connections with experts in the field: Internships are about more than gaining credit, receiving a grade, or generating money; they're also about learning from the people around you, asking questions, and impressing them. During an internship, you may meet professionals who may become your future colleagues or who will introduce you to your first employment.

Getting into a job:  Internships are a popular tool for businesses to boost their recruitment efforts. In some situations, a corporation may elect to hire an intern after the job is completed. Even if a job offer isn't made immediately away, an intern who leaves a good impression may be considered for a position when a new opening arises.
Are you searching for 2022 Free Online Internships with Free Certificates?

This year, you'll have the chance to participate in an Online Internship Program, Anyone from any country can participate in free online internship certificate program.In digital marketing and content writing, all candidates will develop knowledge, experience, and skills. After completing free online internships, you will be awarded certificates.
Digital Marketing / Content Writing

START DATE:   Immediately
DURATION:     4 Months / 6 Months
STIPEND:        Unpaid
The hiring for this internship will be online and the company will provide work from home and office joining too. Its free internship certificate programme, certification will be provided after completion.
About the internship
Selected intern's day-to-day responsibilities include:
1. Plan and execute all digital marketing, including SEO / SEM, marketing database, email, social media and display advertising campaigns.
2. Design, build and maintain our social media presence
3. Measure and report performance of all digital marketing campaigns, and assess against goals (ROI and KPIs)
4. Identify trends and insights, and optimize spend and performance based on the insights
5. New and creative growth strategies
6. Plan, execute, and measure experiments and conversion tests
7. Collaborate with internal teams to create landing pages and optimize user experience
8. Utilize strong analytical ability to evaluate end-to-end customer experience across multiple channels and customer touch points
9. Instrument conversion points and optimize user funnels
10. Collaborate with agencies and other vendor partners
11. Evaluate emerging technologies. Provide thought leadership and perspective for adoption where appropriat
12. Promotion on Digital Channels like Instagram, Pininterest etc.
Who can apply?
Only those candidates can apply who:
Are available for full time (in-office) or offline or online  internship

Are available for duration of 4 / 6 months

Have relevant skills and interests
About the internship
The day-to-day tasks of a selected intern include the following:
1. Managing accounts on social media
2. Creating marketing campaigns
3. Learning client marketing methods
4. Assisting the team with campaign planning and implementation
5. Assisting with influencer marketing efforts for the team
6. Have skills and hobbies that are applicabl

For Content Writing
1. Good English
2. Minimum Graduate
3. Daily Updates Required
Contact Us

Mobile : +91-9914137278
Criteria for Eligibility
Participants from all over the world are welcome to apply.

We encourage all students to take advantage of these chances rather than lie dormant.

Students can apply whether they are undergraduates, graduates, or postgraduates.

To apply for the Free Online Internship certificate program, there are no age restrictions.